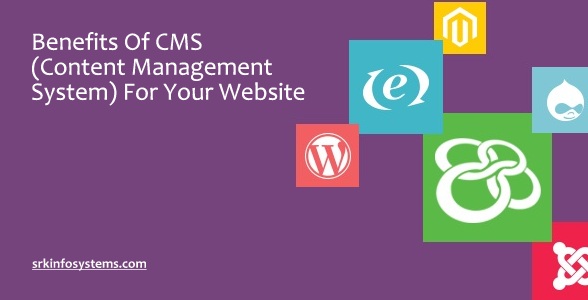 Easy Content Updates – Non-technical persons can create, edit and publish easily through WYSIWYG (what you see is what you get) components. This affords users the option to focus on the content rather than the code for formatting.
Reduced Cost – Cost is lowered because there is no longer the need to hire technical persons to update or modify the website's content.
Easy Extensibility – A number of tasks can be accomplished by extending the CMS through the use of plug-ins. There are a large number of plugins available for most CMS platforms which allow website owners to react faster to the changing functional needs of the market.
Dynamic Site-wide Changes – Unlike static websites, changes are made immediately. Also content is more flexible; if a change is made in one section, it can be effected throughout the website. For example, changing the name of a menu item.
Better Management and Organization of content – CMS is a powerful tool that allows revision control on content, collaboration of authors and checks, and strict controls by setting permissions for persons who will be contributing to the website.Centralized Media libraries – It facilitates the adding, deleting, editing of images and pdfs all in one place.
Additional features – CMS allows for multisite configuration i.e. running more than one instance of a website on the same installation. This makes it possible for multiple websites to share the same code base and modules. There is also multilingual support through the use of plugins.
Active Community – Contributors are continuously working on improving and developing the software for each CMS.